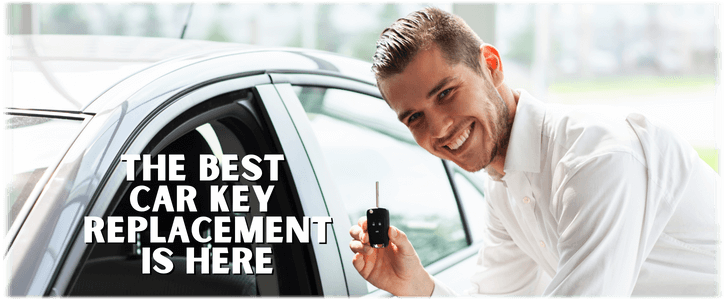 Are you looking for a fast and budget-friendly car key replacement service in the Pompano Beach, FL area? You are in the right place. Losing your auto keys is one of the most unpleasant ways to start your day. Worry no more, Locksmith Pompano Beach FL offers mobile services that include key copying and programming at any location of your choice. Our prices are competitive, and we can come to you 24 hours a day, seven days a week, including public holidays! So when you need a car key replacement contact Pompano Beach, FL, reliable masters!
Car Keys Made By The Experts
We all know that everyone is always in a hurry. Keeping a duplicate key in your drawer was likely the last thing on your mind. But, sometimes, keeping a replacement key is the best way to avoid traumatic situations. Since replacing auto keys requires special tools, you can't depend on an amateur handyman. Our technicians in Pompano Beach, FL, are using advanced tools to get your car key made on the spot. So when you are in trouble and need a car key replacement, don't hesitate to call the specialists of Pompano Beach, Florida!
Fast Car Key Replacement Solutions!
We know how it is to be in a stressful situation. That is why our technicians and our store are open 24/7, including weekends to assist our clients quickly by showing up within 20 minutes of their first call. In addition, with highly experienced car key replacement tools, our experts in Pompano Beach, FL, can replace any type of car key. Contact us next time you want to replace your car key with a true professional.
Pompano Beach, FL  24 Hour Service
While most auto key replacement companies close their doors at 5:00 PM, we serve our clients around the clock. In case of an emergency, you can give us a call anytime. That means no matter what time you need your car keys made in Pompano Beach, FL, we are here to help. Running an emergency car key replacement business is not easy. We have a huge responsibility to get every customer into his vehicle and back on the road immediately! As opposed to our competitors in the auto key-making field, we're not all about money. Our employees take great pleasure in getting people back to their normal schedule at any time of the day! Give Pompano Beach, FL a call now at 954-280-5060 for quick car key replacement and car lockout service.