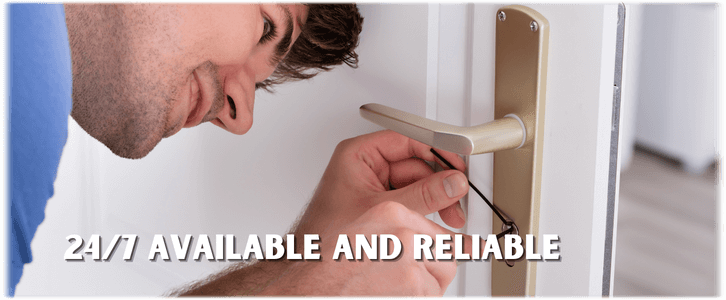 When you move into a new house or office, a lock rekey is the best way to ensure that no one has the same key to your property. Call the cheapest but fastest lock rekeying provider in Pompano Beach, FL, to ensure that it won't happen! Our dedicated specialists are capable of rekeying any lock or deadbolt installed on your door. We've been providing high-quality service at a very reasonable price. We also offer same-day service for your convenience. So go ahead and call Locksmith Pompano Beach FL, the most trustworthy lock rekey service, at 954-280-5060.
Pompano Beach, FL Lock Rekey Masters!
Thinking ahead is always a good idea. We believe that having your lock rekeyed is the best solution to guarantee your safety from burglary. Also, it will save you money and time and protect you from any frustration for a long period. Our technicians have served residents and business owners with their lock rekeying problems for almost a decade. They are licensed, friendly, and can rekey any door locks and deadbolts in minutes! Our main goal is to keep our customers happy and satisfied. So don't hesitate to contact us quickly for a fast quote!
Always Reliable to Your Needs
Who do you call when the unexpected happens at night? With Pompano Beach's finest mobile lock rekey service on your side, you'll never have to check the time before calling a professional! By running a 24/7 lock service hotline, we are committed to our client's needs when it comes to the safety of their loved ones. In addition to the regular service in Pompano Beach, FL, our team can change locks and rekey locks or supply new ones for sale upon your request.
Pompano Beach, FL 20 Minute Rekey Service!
On about 80% of the lock rekeying inquiries we receive, the customer wants us to be at their location quickly. That's why we only hired licensed technicians who carry the necessary tools to perform the job straight away in Pompano Beach, FL. Typically, it takes our workers 15-20 minutes to get to you. So the next time you need a lock rekey expert, contact us immediately!
$19 Lock Rekey Service For Your Peace of Mind
No matter what ad you saw online, no lock master can provide you with an exact price over the phone. While other companies who rekey locks in Pompano Beach, FL surroundings will charge you about $35-$50 to evaluate the situation. Our lock rekey service call fee cost stays at the lowest. For only $19, we can send one of our technicians to your location immediately. This includes the gas and time of the technician, allowing you to get a straight rate on-site for the rekey job you need to be done.
We Can Rekey Locks During the Weekend Too!
Want to rekey your locks but can't stay home during the week? No problem! When it comes to rekeying locks, we operate 24 hours a day, including weekends and all holidays. There is no way we'll let you wait too long for a service. We aim to be better in every job we take, starting with your peace of mind and the security of your loved ones. So the next time you need a lock rekey service in the Pompano Beach, FL area, contact our experts for an immediate response!